Gold Skincare Boosts Skin Resilience
Posted on January 11 2019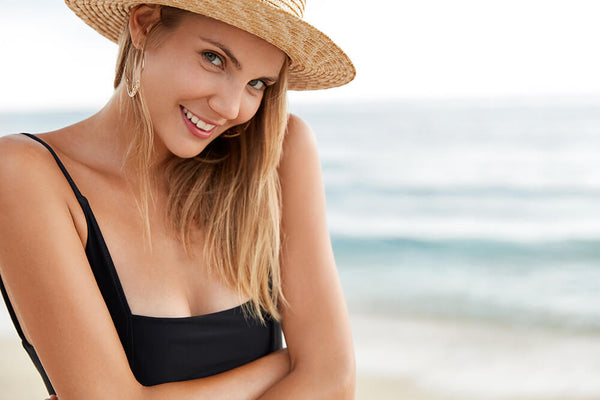 Resilient skin is less affected by the elements, by stress and hormones, and tends to look healthier and more attractive.
This is an important thing to consider and, to boost, in times when your face and hands may be more affected by weather issues - cold, dry air, even exposure to sunlight, or wind. If you find that you aren't seeing noticeable difference in your skin after these exposures, that's great. Bit, if you do find that your skin is sensitive, there are things you can do to boost your skin's resilience.
Choosing Products to Increase Skin Resilience
Choose skincare products with ingredients known to increase resilience. Be careful to select products that you know won't irritate your skin, and don't be afraid to try something new, but start slowly with those items you're not entirely familiar with.
Examine the ingredient list and do your own research if you're really concerned. Products that contain vitamins, minerals and shea butter or aloe are a good place to start, because they can help to retain moisture and boost resilience. But, you can take it a step further:
If you're looking for products to increase collagen production and help your skin retain moisture, you may want to look at products that contain gold.
Reasons to consider gold-containing products to improve your skin's resilience
You may be surprised to learn that gold-infuse skincare products can help the resilience of the skin on your face and hands. It does more than add a shimmer, we promise!
Gold has been shown to increase or improve collagen production, or to slow the destruction of the naturally-occurring collagen in the skin. This is because of its minerals and vitamins.  It also tightens skin.
Gold encourages the production of new, healthier skin cells. This means that with time, you could see brighter skin that has a bit of a glow, and it's entirely possible that regularly enjoying a skincare routine with both exfoliation and gold-including products for the skin will brighten your complexion faster.
Gold has anti-inflammatory properties, which means it can lessen swelling, acne and hyperpigmentation issues.  It can also help to protect from the sun.
Cocoage Cosmetics offers a gold and chocolate skincare line that is designed to improve the health and look of your skin, with minimal work. Have you checked out our products yet? Let us know which you're most interested in!